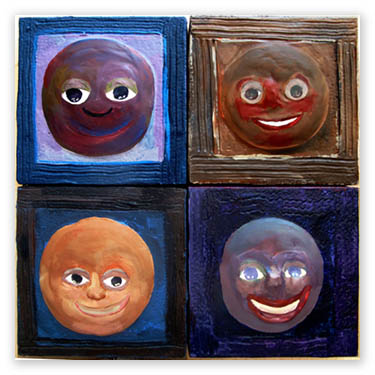 EARTHKINS

EARTHKINS, chosen by the National Endowment for the Arts to celebrate their 50th Anniversary, is a series of 88 sculpted faces in bas relief 1¾" high each on a 6" sq. platform. Some are grouped, some are individual.

Earthkins have distinct personalities. Each smiles in its individual way, conveying underlying vulnerability. Earthkins are neither male nor female, adult nor child, they have no specific ethnicity. Every face radiates its own individuality, imparting the gift of a small surprise. Each tries its best to catch your eye.

See more Earthkins HERE.